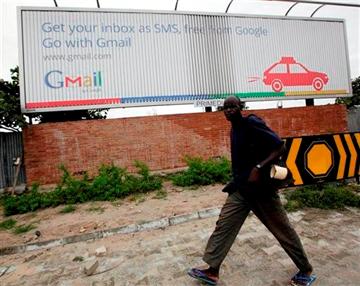 Despite all its cutting-edge technology, Google Inc. has turned to the humble text message to break into Nigeria's booming economy.
The search engine has started a service in Nigeria, as well as in Ghana and Kenya, which enables mobile phone users to access e-ails through text messaging.
That comes as Google's office in Lagos has begun working with small business owners in this nation of more than 160 million people, bringing more than 25,000 businesses online over the past year.
READ MORE - Google goes low-tech in Nigeria